FCPAE Europe Forum & AIAM2022 has been successfully held in Hamburg, Germany on October 8, 2022
The 13th FCPAE European Forum with the theme of "New Challenges, New Opportunities" has been successfully held in Hamburg, Germany on October 8-9, 2022. More than 100 officials, scholars and entrepreneurs from China and Europe attended the forum in Hamburg, Germany. At the same time, tens of thousands of viewers from around the world participated in this China-Europe technology exchange event through the live broadcast.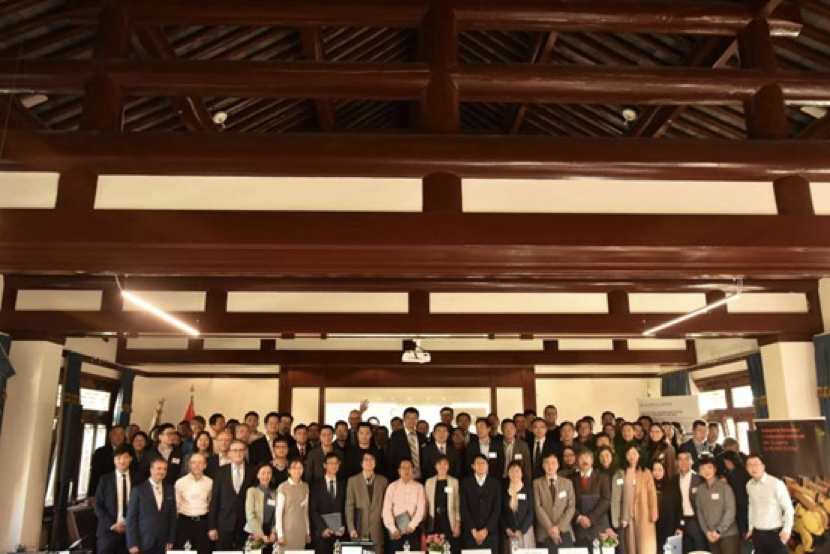 As the academic sub-forum of the European Forum, the 4th International Conference on Artificial Intelligence and Advanced Manufacturing (AIAM2022, www.icaiam.com), is organized by the Federation of Chinese Professional Associations in Europe (FCPAE), associated with Overseas Chinese Science and Technology Innovation Alliance, International Association of Applied Science and Technology (IAAST), Huzhou University, Gesellschaft Chinesischer Informatiker in Deutschland e.V. (GCI), and Chinese Association for Artificial Intelligence (CAAI) . Experts and scholars from all over the world engaged in related research fields discussed the latest research progress in "artificial intelligence and advanced manufacturing" enthusiastically, as well as the application of artificial intelligence in cross-cutting fields such as medicine, life sciences, and robotics.
At the beginning of the conference, Prof. Linhua Jiang, deputy secretary-general of FCPAE, presided over the opening ceremony.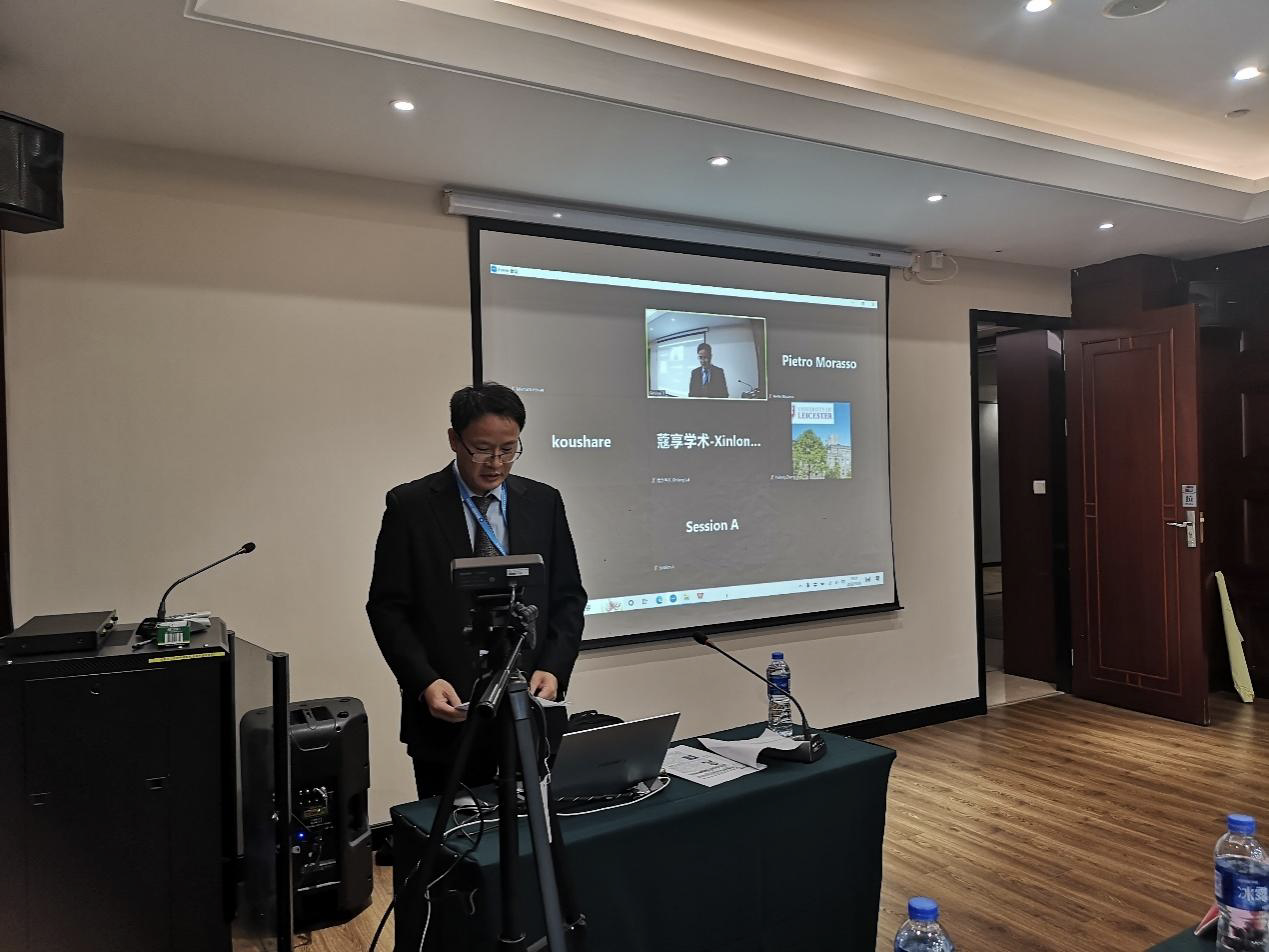 Prof. Shengzong Zhou, executive chairman of FCPAE, and Prof. Qionghai Dai, chairman of CAAI and professor of Tsinghua University, delivered speeches at the opening ceremony respectively.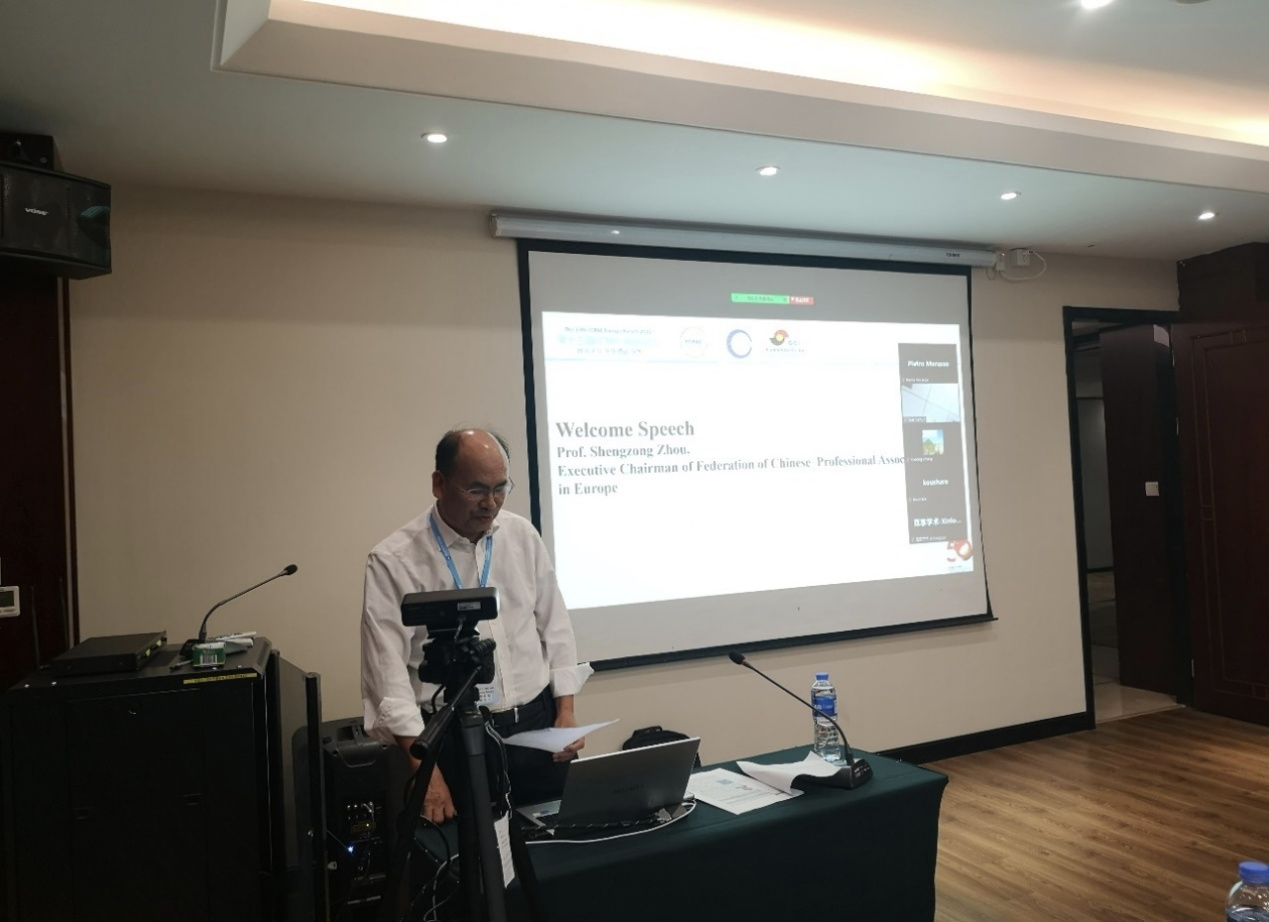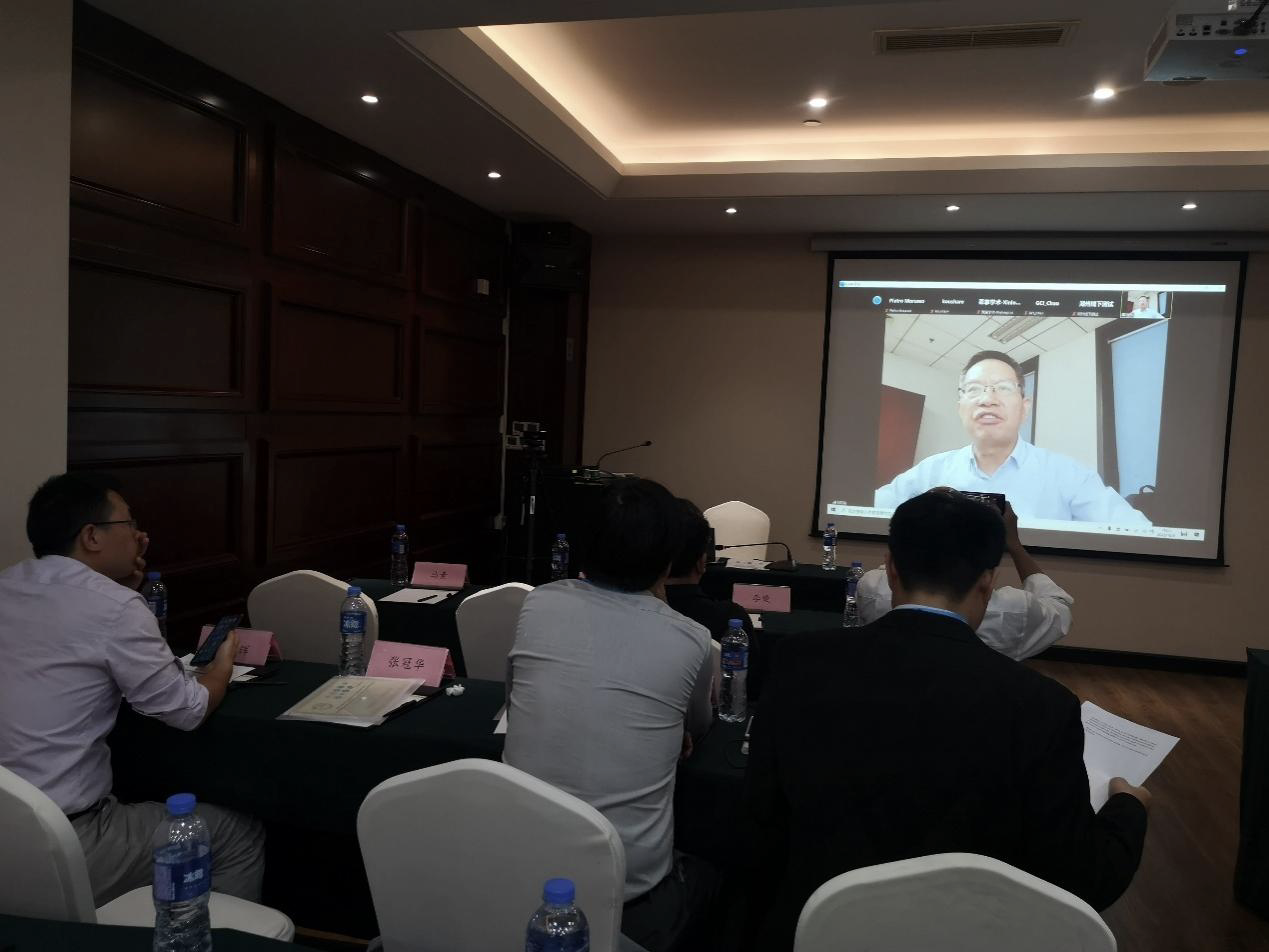 This sub-forum reports was divided into two sessions (Session A & B).
Prof. Fuchun Sun from department of computer science and technology, Tsinghua University and Prof. Wenfeng Wang from Chinese Academy of Sciences and AI Industrial Research Institute, Lin'gang Shanghai co-chaired Session A (AI Theory/ Method/Image/Communication).
Prof. Yu-Dong Zhang from University of Leicester, UK, Prof. Fuchun Sun from Tsinghua University, Prof. Xun Zhang from Institut supérieur d'électronique de Paris, (ISEP) (Higher Institute of Electronics in Paris), Paris-Saclay University, France, Prof. Dimitrios A. Karras from National and Kapodistrian University of Athens, Greece, Dr. Madhurananda Pahar from University of Stellenbosch, South Africa, Dr. Heng Li from Johns Hopkins University School of Medicine, USA delivered the speeches entitled "Recent AI theories and techniques for COVID-19 recognition", "Research progress and experience of Sino-German cooperation 'cross-modal learning'", "EU Horizon 2020 6G BRANS Project: Integrated Channel Testing and Precise Positioning Solution for 6G Sensitivity", "On Reliably Managing Uncertainty in Artificial Intelligence and Machine Learning Computations", "Using machine learning to detect COVID-19 in vocal audio", "Artificial Intelligence in Radiation Oncology".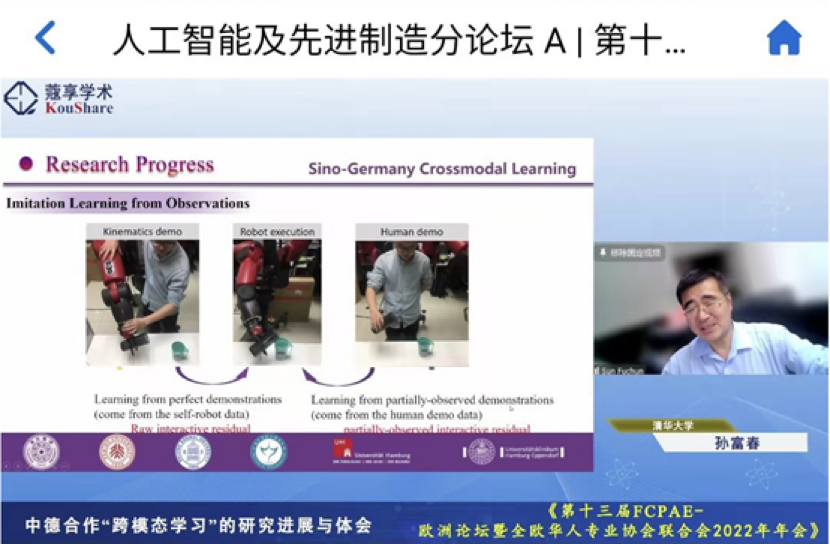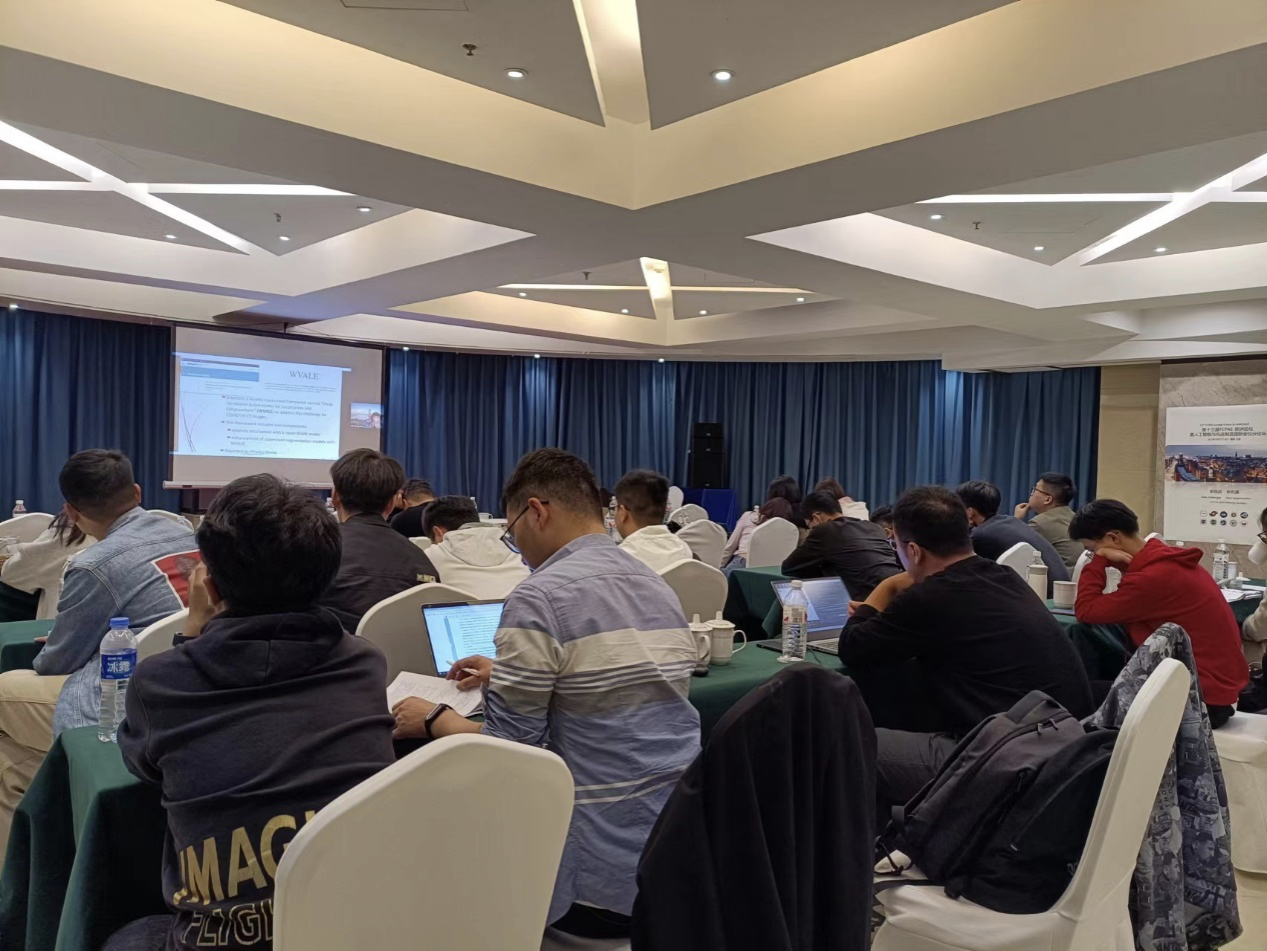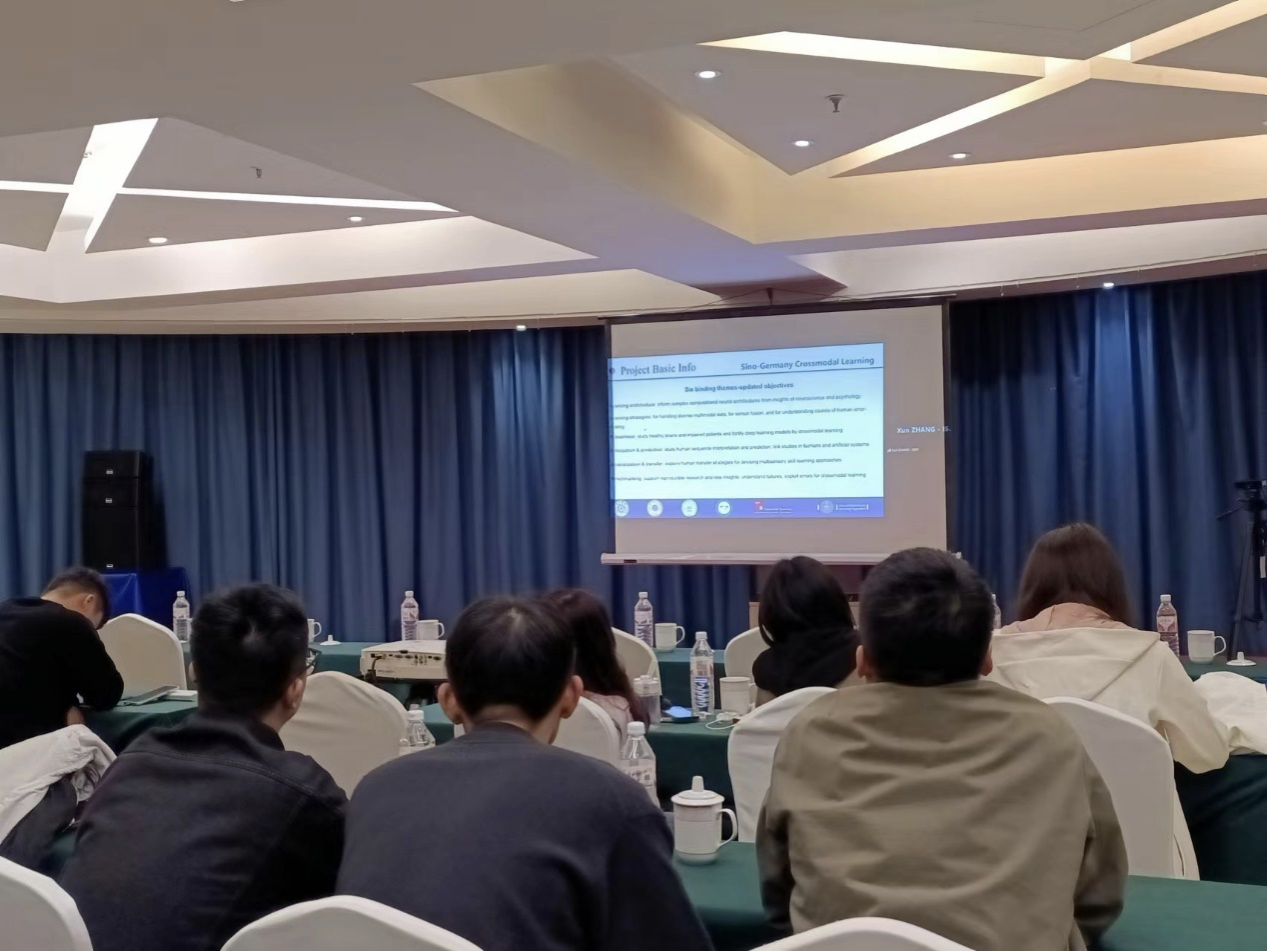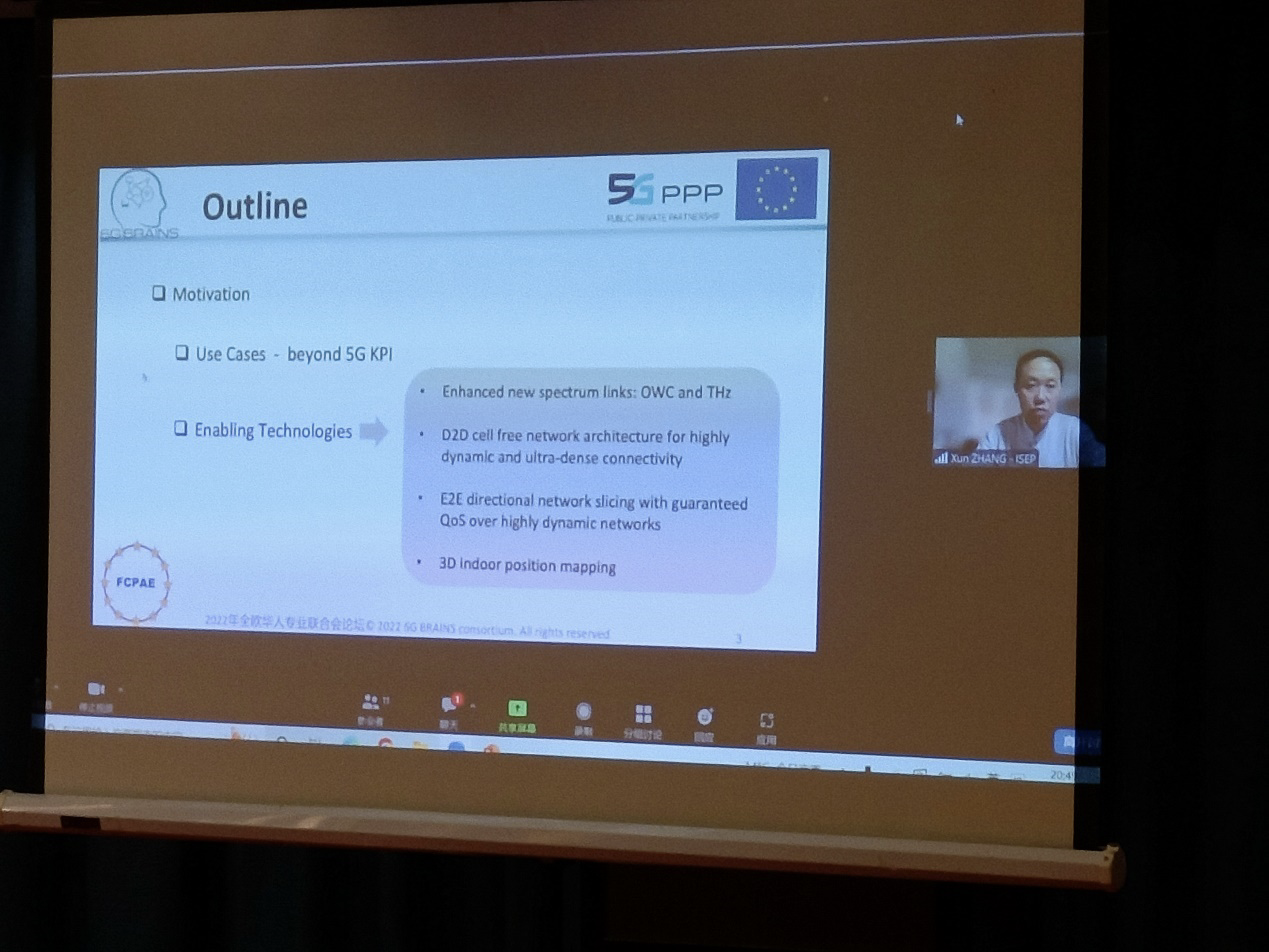 Some pictures during speeches
Prof. Fei Yin from Ningbo University, China and Prof. Shaoping Bai from Aalborg University (AAU), Denmark co-chaired Session B (Medicine/Life/Robotics/Cross Science).
Prof. Zhongchao Han from National Stem Cells Engineering Technology Research Center, Prof. Pietro Morasso from Italian Institute of Technology, Italy, Prof. Murtaza Hasan from The Islamia University Bahawalpur, Pakistan, Dr. Wolfgang Orthuber from Department of Orthodontics, UKSH Kiel University, Germany, Prof. Xiaofeng Xiong from University of Southern Denmark, SDU, Prof. Shaoping Bai from Aalborg University (AAU), Denmark, and Dr. Junyi Liang from Lerner Research Institute, Cleveland Clinic, USA delivered excellent speeches respectively on: " Research and development of stem cells based technologies", "Tai Chi meets the Cognitive Neuroscience of Action", "Exploring nanostructure deep into the functional green chemistry for advance operations", "How to make medical and other digital information precisely comparable and searchable worldwide", "Embodied computation: an engineering way toward understanding motion intelligence of machines and animals", "Human-robot interaction in exoskeletons: modeling, sensing and applications", "Fluorescent protein applications in genetically encodable biosensor development and fluorescence cross-correlation spectroscopy".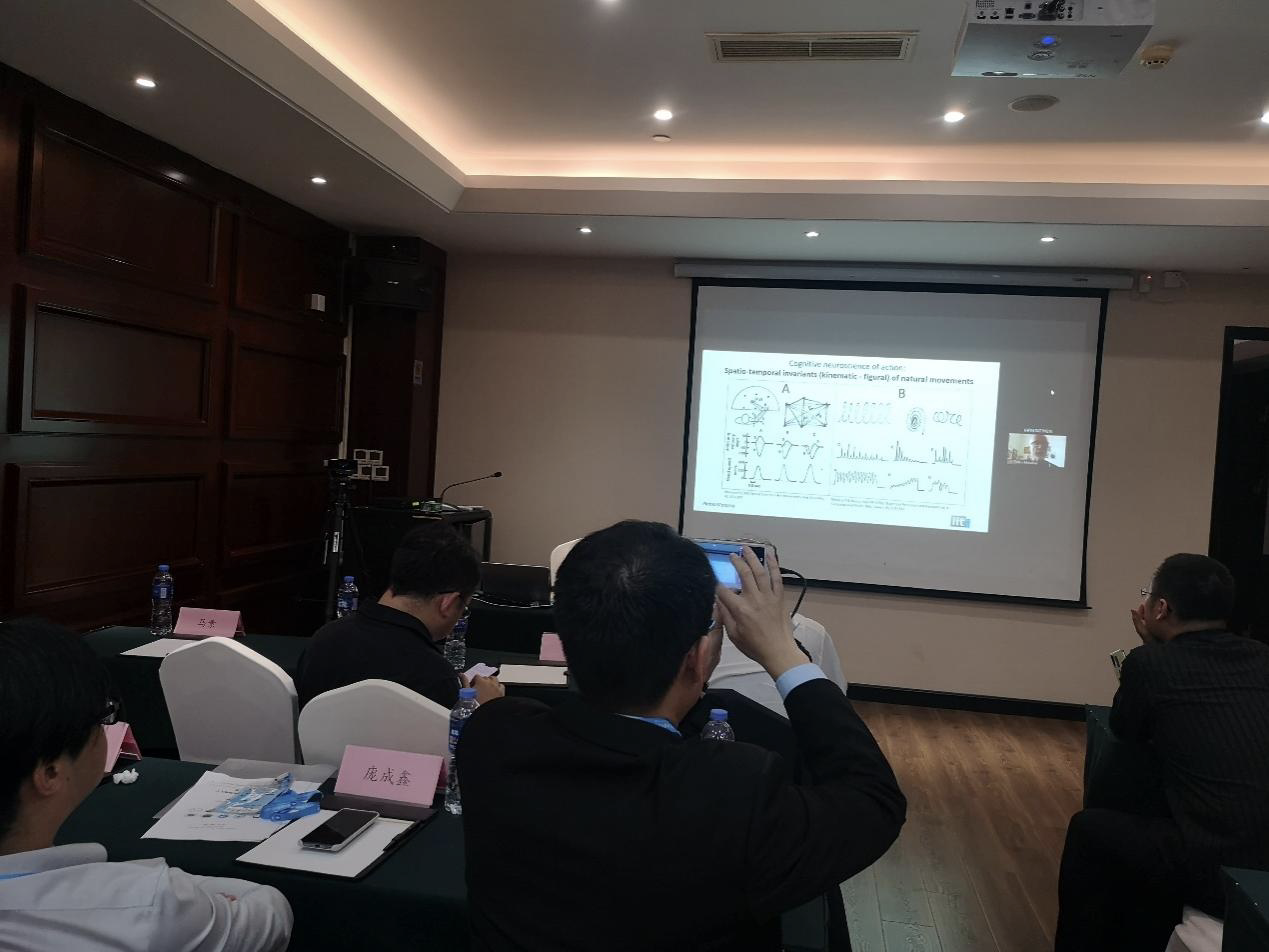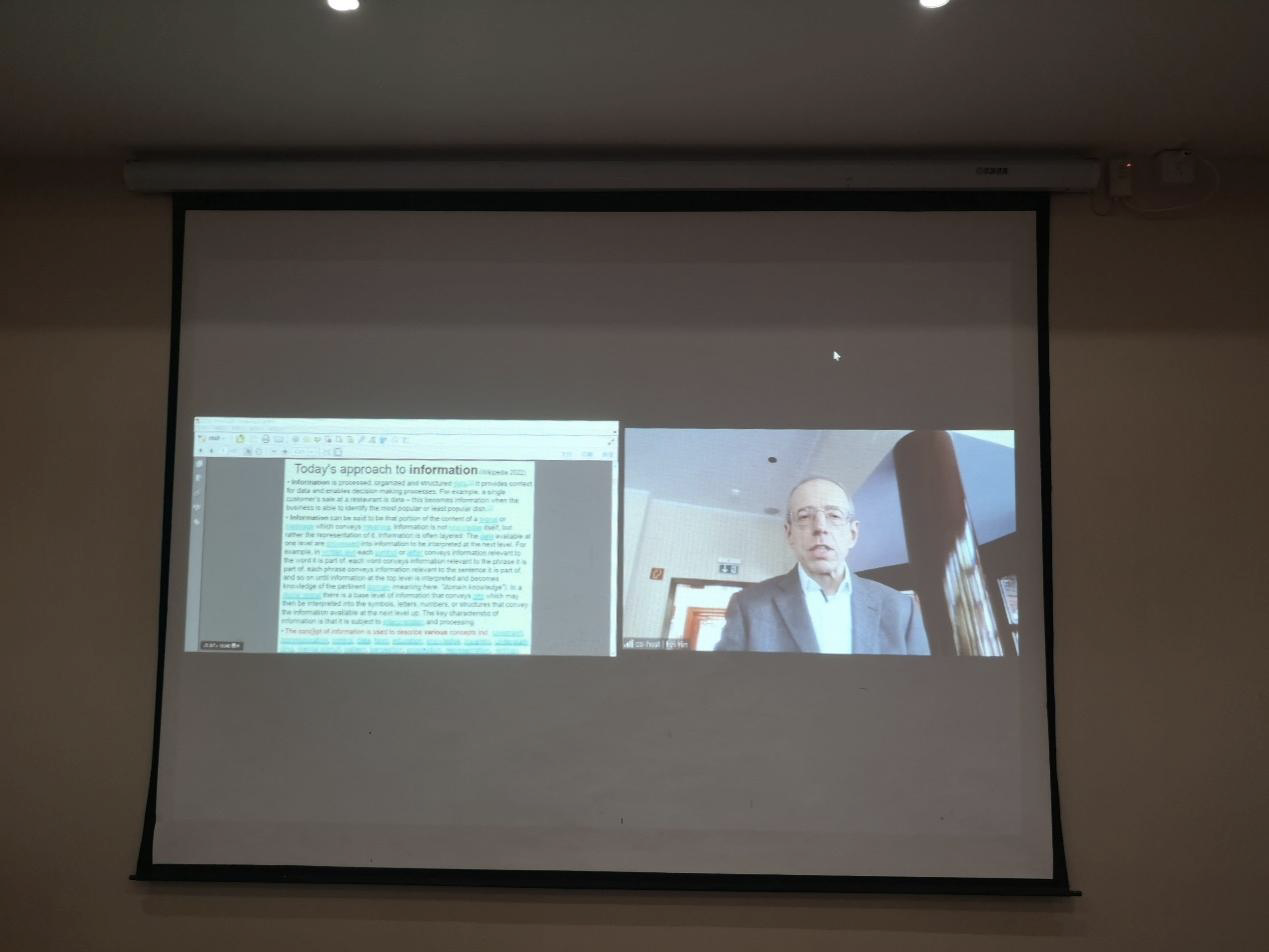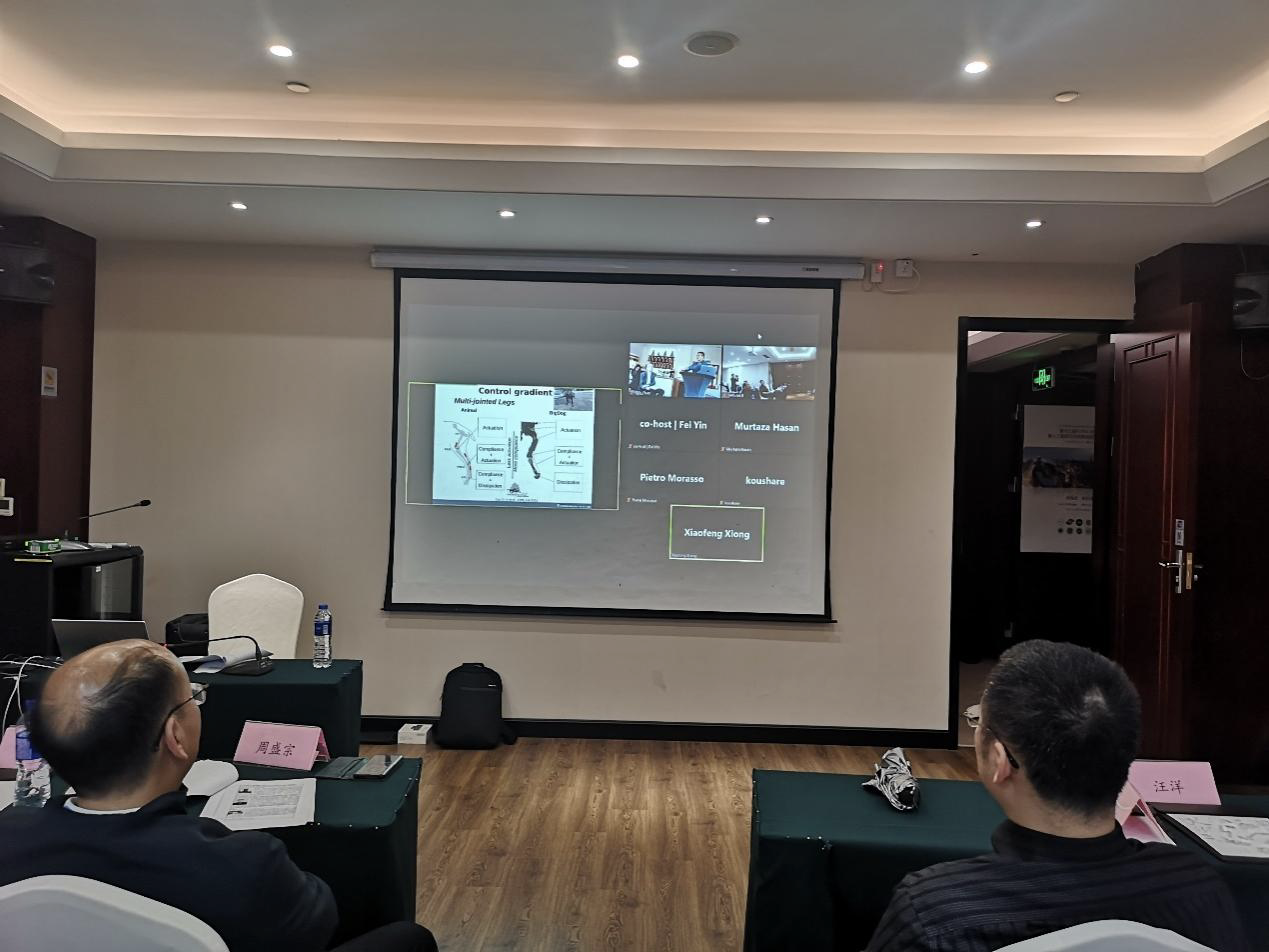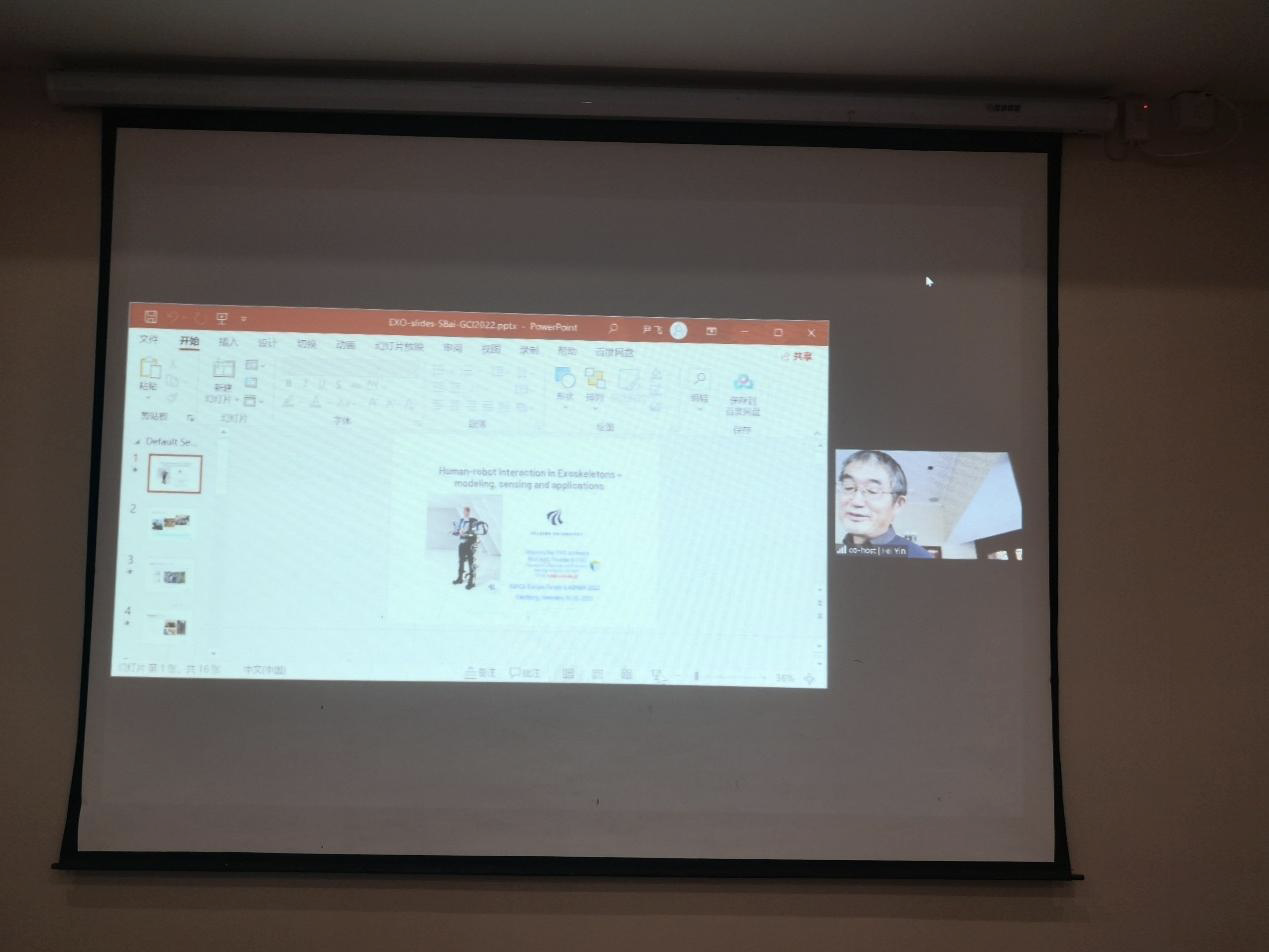 Some pictures during conference
After the above speeches, Prof. Linhua Jiang, Deputy Secretary-General of FCPAE, delivered the closing speech, thanking all the attending guests and the organizing committee members of the conference for their supports to this conference. So far, the FCPAE & AIAM2022 has come to a successful conclusion!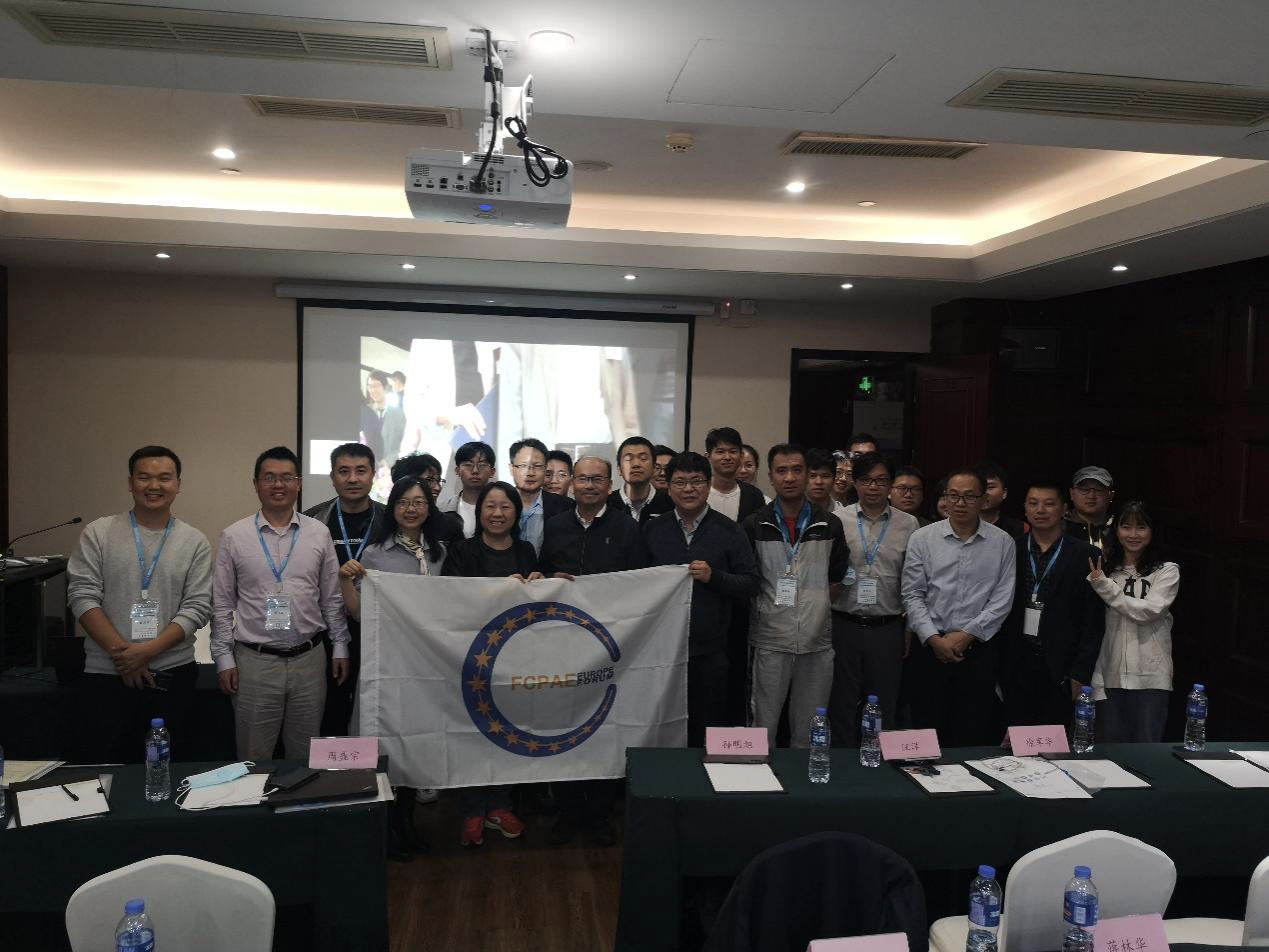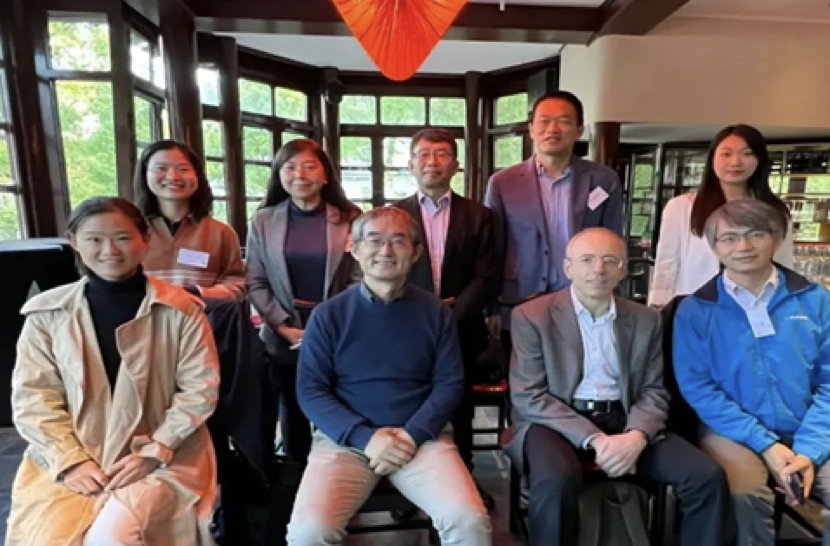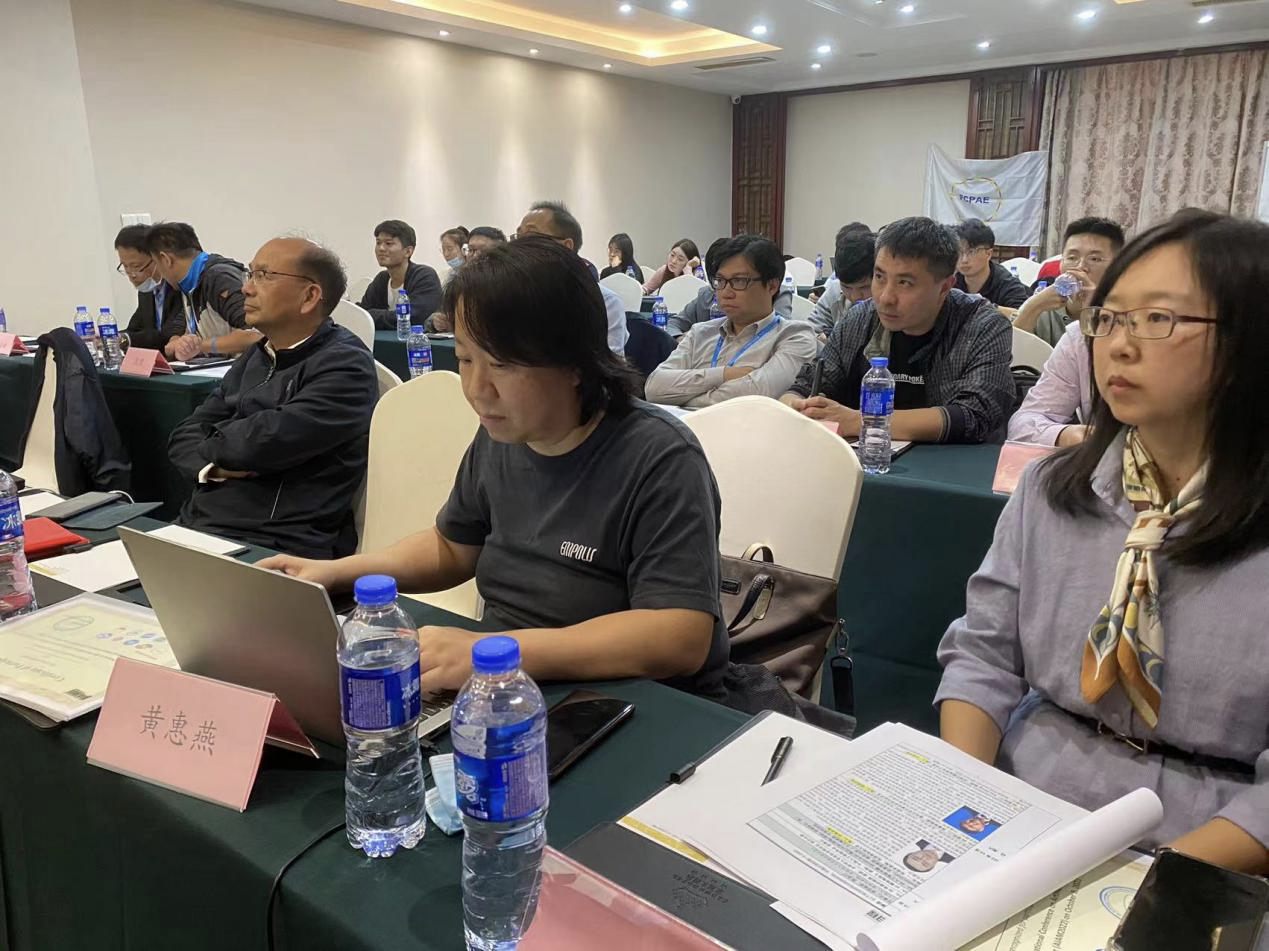 Group photo of some participants and speakers
FCPAE Europe Forum and AIAM will continue to provide a platform for experts, scholars and professionals engaged in digital, intelligent, green design, manufacturing, and application all over the world to exchange the latest research results, and to further promote the global development of artificial intelligence and advanced manufacturing, clinical medicine and intelligent devices.